Great ETUF leaders participation in TUMM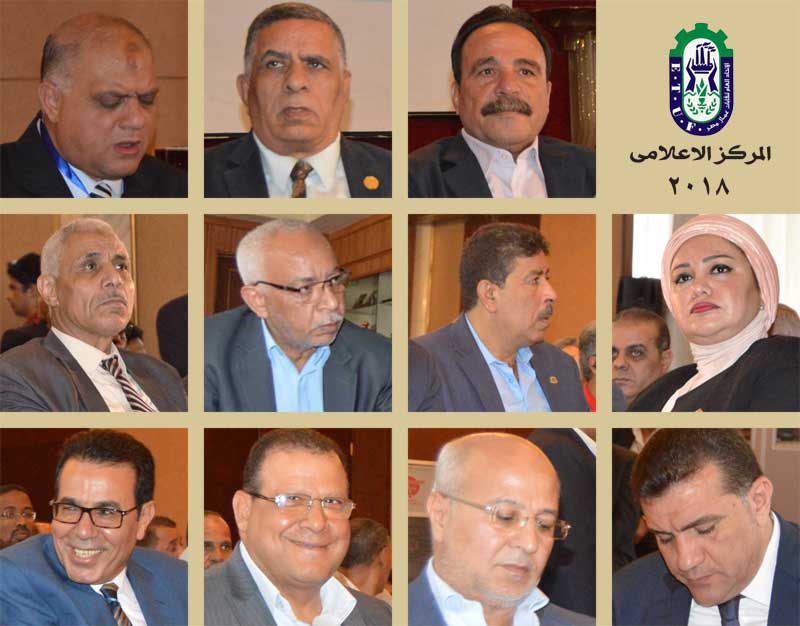 In the third conference of the International Union of Metal and Mining Unions in Cairo, which was organized under the auspices of the General Union of Workers in the Engineering, Metallurgical and Electrical Industries, headed by Eng. Khaled El Feky, Vice President ETUF, in cooperation with TUMM from 19 to 21 July 2018.
Many trade union leaders of ETUF are keen to attend and participate in this important event, which comes ten years after the beginning of the Great Capitalistic Crisis in 2008 in America, which is still reflected in many countries on all continents, especially the working class.
The conference was attended by: MP Jibali El Maraghy, President of the ETUF, MP Mohamed Wahballah, General Secretary of ETUF and Vice Presidents Said El Naqib, President of General Union of Military Production Workers , Abdel Moneim El Gamal, President of General Union of Building and Wood Workers, Ibrahim Heikal, Chairman of General Union of Communications Workers, MP Solaf Darwish, Abdel Fattah Ibrahim, General Union of Spinning, Weaving and Cotton Workers, Magdy El Badawy, For the press and medicine Khaled Aish, Chairman of the General Union of Food Industry Workers, Chemist "Emad Hamdy", President of the General Union of Chemical Workers.
The first day of the conference witnessed a speech by the President of the Union of Engineering, Electrical and Metallurgical Industries Eng. Khaled El-Feki, and a speech by the President of the International Union of Metal and Mines Workers and the speech of the International Secretary General of Metal and Mines Workers and a speech by George Mavricos Secretary General of the World Federation of Trade Unions. MP Mohamed Wahaballah, Secretary-General of the Egyptian General Federation of Trade Unions and MP GuebaliEl Maragui President of ETUF